譯潔煙臺翻譯公司習主席賀詞中文對照翻譯參考
作者: 發布于:2020-01-04 點擊量:26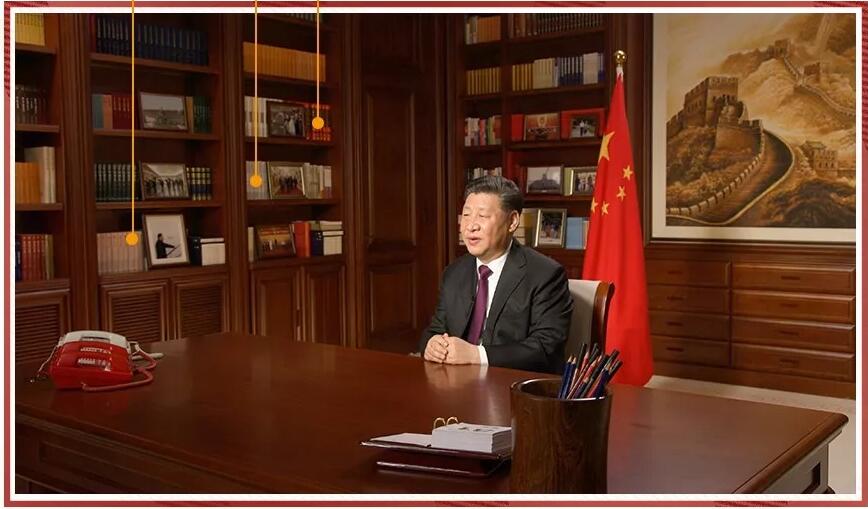 大江南北披上紅色盛裝,人們臉上洋溢著自豪的笑容,《我和我的祖國》在大街小巷傳唱。
All of China was arrayed in red with proud smiles on all faces, as the song "My Motherland and I" played throughout the streets and alleys.
愛國主義情感讓我們熱淚盈眶,愛國主義精神構筑起民族的脊梁。
Patriotic feelings brought tears to our eyes, and patriotic forms the backbone of the Chinese nation.
這一切,匯聚成禮贊新中國、奮斗新時代的前進洪流,給我們增添了無窮力量。
All these merge into a surging current that sings an ode to New China and inspires us to work harder in the new era, filling us with boundless energy.
一年來,我去了不少地方。
Over the past year, I have visited many places.
雄安新區畫卷徐徐鋪展,天津港蓬勃興盛,北京城市副中心生機勃發,內蒙古大草原壯美亮麗,河西走廊穿越千年、歷久彌新,九曲黃河天高水闊、雄渾安瀾,黃浦江兩岸物阜民豐、流光溢彩……祖國各地一派欣欣向榮的景象。
Construction of Xiong'an New Area is progressing, Tianjin Port is booming, Beijing's sub-center is thriving, grasslands in Inner Mongolia are splendid, the Hexi Corridor, after thousands of years, is teeming with new life. The winding Yellow River, where the sky is high and waters are wide, sometimes turbulent, sometimes calm; on both banks of the Huangpu River, there is plenty and prosperity, and ribbons of light shine in the night. Everything is flourishing across our motherland.
我沿著中國革命的征程砥礪初心。
I traced the routes of China's revolution to strengthen my original aspiration.
從江西于都紅軍長征集結出發地到河南新縣鄂豫皖蘇區首府革命博物館,從甘肅高臺西路軍紀念碑到北京香山革命紀念地,每個地方都讓我思緒萬千,初心和使命是我們走好新時代長征路的不竭動力。
From Yudu in Jiangxi Province where the Red Army gathered for their Long March, to the Revolution Museum in Xinxian County in Henan Province, the former capital of the Hubei-Henan-Anhui revoluntionary base, from the monument to the West Route Army in Gaotai, Gansu Province, to the revoluntary memorial site in the Fragrant Hills in Beijing, all these places aroused many feelings and thoughts in my mind. Our original aspiration and mission are our inexhaustible source of motivation during our Long March of the new era.
同往常一樣,我無論多忙,都要抽時間到鄉親們中走一走看一看。
As usual, no matter how busy I was, I spent time visiting people in the countryside.
大家跟我說了很多心里話,我一直記在心上。
People shared many of their innermost thoughts with me, and I always keep them in mind.
云南貢山獨龍族群眾、福建壽寧縣下黨鄉的鄉親、"王杰班"全體戰士、北京體育大學研究生班同學、澳門小朋友和義工老人,給我寫了信。
I have also received letters from villagers of the Dulong ethnic group in Gongshan, Yunnan Province; residents of Xiadang Township, Shouning County in Fujian Province; soldiers of the Wang Jie Squad; the graduate students of the Class of Champions at Beijing Sport University; and children and senior volunteers from Macao.
我在回信中肯定了大家取得的成績,也表達了良好祝愿。
In my reply letters, I applauded the achievements they had made and sent may best wishes.
一年來,許多人和事感動著我們。
Over the past year, many people and their stories touched us deeply.
一輩子深藏功名、初心不改的張富清,把青春和生命獻給脫貧事業的黃文秀,為救火而捐軀的四川木里31名勇士,用自己身體保護戰友的杜富國,以十一連勝奪取世界杯的中國女排……許許多多無怨無悔、傾情奉獻的無名英雄,他們以普通人的平凡書寫了不平凡的人生。
Zhang Fuqing has kept a low profile and stayed true to his original heart despite the great contributions he has made to the nation; Huang Wenxu dedicated her youth and life to poverty alleviation; 31 fire fighters sacrificed their lives in the line of duty in Muli, Sichuan Province; Du Fuguo sacrificed himself to protect his teammates; and China's Women's National Volleyball Team won the World Cup in an eleven-match winning streak. Nuemerous unsung heroes, with neither complaint nor regret, with dedication. Ordinary people living extraordinary lives.
煙臺翻譯公司整理
上一篇:譯潔煙臺翻譯公司推薦法語減詞譯法   下一篇:譯潔煙臺翻譯公司講解that用作指示代詞的翻譯